RRRec Fest The Showcase: A Start For Something Bigger
6:11 PM
ruangrupa, an artists' initiative is well-known with its many art events. Along with its every art event, they also organize music concert as the complimentary program. Until in 2010, as a part of ruangrupa's 10th anniversary, Decompression #10, ruangrupa start to organized an event with aim to celebrate music as art form and an important part of contemporary culture. This event called ruangrupa Record Festival (RRRec Fest). After a big success in 2010, RRRec Fest is back in the end of 2011. Many great musicians/bands from any country join and make their performance in this event; Goodnight Electric, Morfem, The Experience Brothers, L'Alphalpha, The Upstairs, Efek Rumah Kaca, White Shoes and the Couples Company, Sir Dandy, and more (Indonesia), also Analog Girl (Singapore), Deerhoof (USA), Zebra & Snake (Finlandia), 9 Maps (Hong Kong), and more. Huge music festival that held in two and three days in several places. From art gallery to cafe.
Finally, in 2013 ruangrupa is going to organize this big music festival once again, RRRec Fest the 3rd with the same curator The Secret Agents; Indra Ameng and Keke Tumbuan. But, before the main event that will be held by the end of this year, ruangrupa make a pre-event with a showcase concept, entitled "RRRec Fest The Showcase" that held at 7th March at Teater Jakarta's Field, Taman Ismail Marzuki, Cikini, Jakarta. The event start at 5PM with the main program; music performances, and with complimentary programs; bazaar and film screening. The art bazaar involving some organizations and communities that quite active in creating and supporting any art and creative scene nowadays. Those communities are Serrum, Ika Vantiani, Kineforum, Cobra!, Demajors, GaLaw (Gambar Selaw), Kelas Pagi Jakarta, Niddle n Bitch, PALU, Ruru Shop, and a students club called Adict Adict!. And for the film screening program RRRec Fest play some clips from the movie "Ambisi" directed by Nya Abbas Akup which release in 1973. The clip has been played after every performance of the band.
Taking yard of Teater Jakarta means it will be outdoor stage. They turn that theater area into small interesting stage with a low light, made it to be an intimate gigs. With the duo MC; Adjis and Gilang who could make the event more fun. A good night after all, the weather all day also nice, cloudy with a very little rain. What a day! And total 500 visitors for RRRec Fest The Showcase. Quite much number as expected.
Then four bands; Sentimental Moods, Jirapah, Hightime Rebellion, and Sigmun perform on the stage. Four not-so-new and quite promising indie band with different music genre. From ska to ambiance to electronic to rock. As the opening is Sentimental Moods with their ska, playing 8 songs. After that Jirapah take over the stage, with 8 fun songs and with Apes as the closing song. Then Hightime Rebellion on stage pretty well-known band nowadays. Electronic dance-able music. And they cover Blind from Hercules and Love Affairs, nice cover. The last performance and the most 'hard' music that day, Sigmun. They turn the venue a little warmer. Nice way to close the event.
Now, really looking forward for RRRec Fest the 3rd, gonna be bigger than the one in 2011, I hope.
Here I leave you with some GREAT snap shots during the event. Thanks for the guys from irockumentary.com for letting me use your photos for this post. :)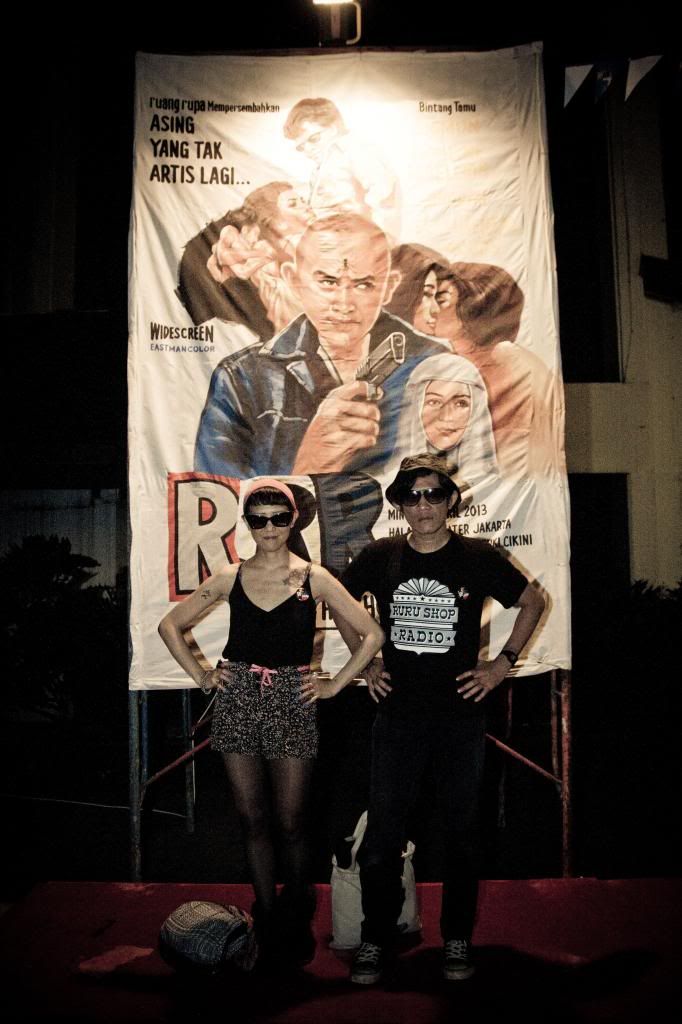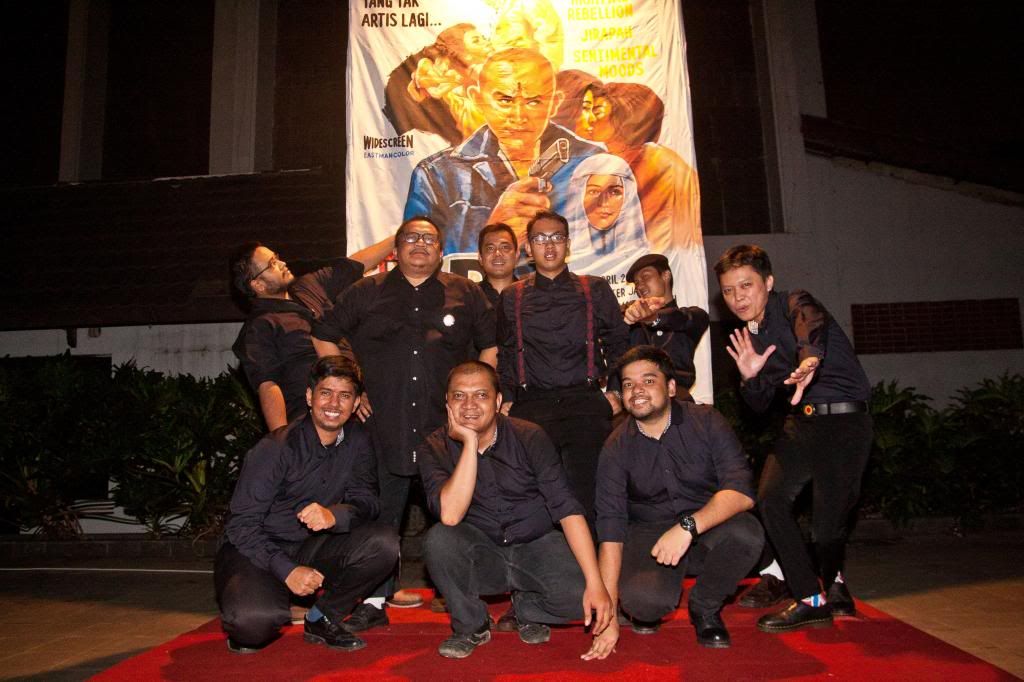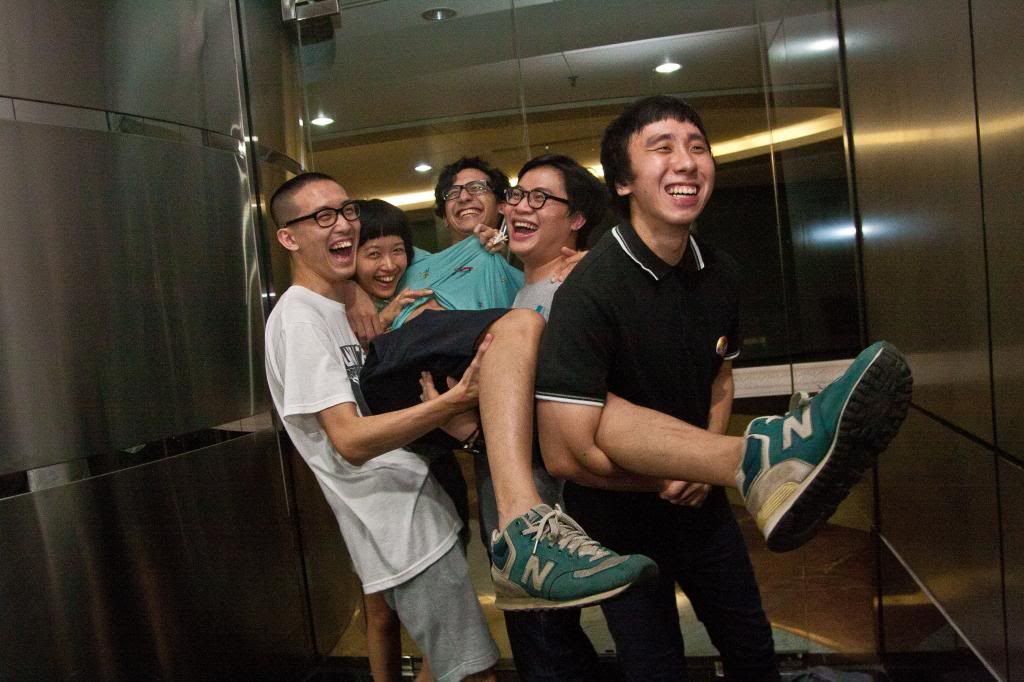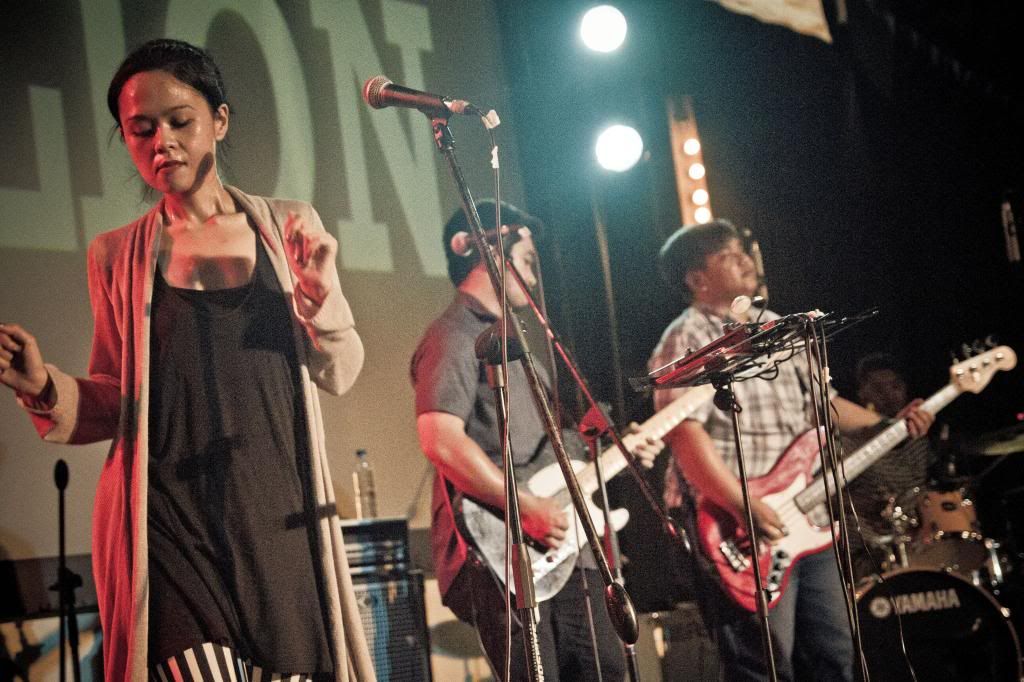 Cheers and Beer,
Lisnaadwi