Ismaya Live and Dimensions back this year with their annual event, Love Garage. After a successful event featuring Röyksopp, Bag Riders, Erol Alkan and more, last year. On February 2013 they're back and bring Yeah Yeah Yeahs and Ra Ra Riot! And still the same concept "A festival of music and love in the fresh outdoor", they turned EX Park in to a little Indian village. And just like last year's event, there's also fashion bazaar from The Brightspot Market. And mentioning the Indian thing, love this year's wristband.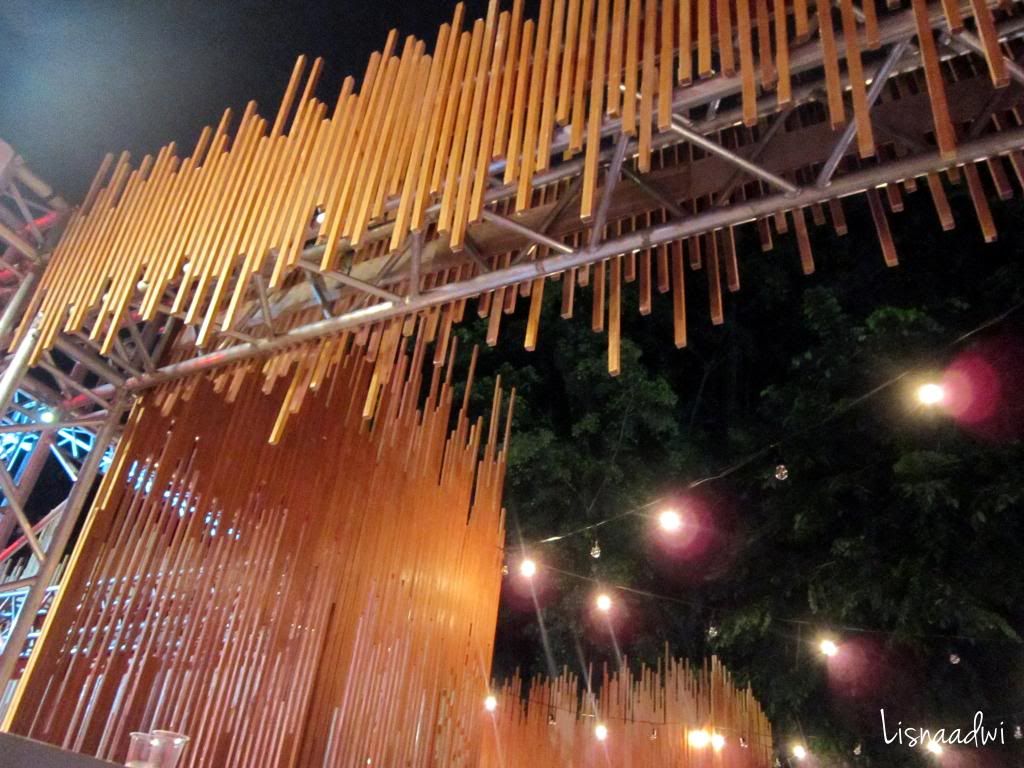 The line ups for this year event were: Yeah Yeah Yeahs, Ra Ra Riot, Beni DJ Set, Love Garage Special Project featuring Homogenic, Agrikulture, and RNRM. Also The Brandals, Polkawars, Hogi, and Onnie. The event started at 7PM. The Brandals probably the craziest performer of the night. Since Eka, the vocalist, using super short pink dress, fishnet stocking, and wig. And also the rest of the band's members.
Love Garage Special Project actually one of promising project with Iyub as the director. Collaboration of three great Indonesian indie bands; Homogenic, Agrikulture and Rock N Roll Mafia. They're playing songs from each band, with arrangement here and there. The performance was really nice, but unfortunately there's sound trouble several times, but the rest of the performance was great. Honestly, pretty less satisfactory, a little more duration for their performance gonna be great.
Ra Ra Riot. Not many of the people there knows this band, really sure of it, first time of seeing them, and only knew two or three of their songs. Their music was pretty good, with some geeky lyric, and actually geeky look of the band's members. Maybe after the night, some people gonna add their music playlist with their songs.
Yeah Yeah Yeahs. Everyone at the venue was waiting for this one. They pushed everyone to the limitation. They made 12 years waiting their live performance in Jakarta, worth. Karen O was a sophisticated person. Love her outfits so much. Everyone was really satisfied with Yeah Yeah Yeahs' performance. Since, during the performance, almost no sound trouble or else. What a satisfying performance.
Love Garage 2013 one of a good gigs to start the year. Though, it's not as hype as last year, but really fun to be there that night. The lights were mesmerizing, any journalist must really glad. The sound was clear, only one or two trouble were found during the night. And NO RAIN! Even from the evening, the sky was bright and clear until the moment we left the venue.
Well done, Ismaya!
Cheers and Beer,
Lisnaadwi